Hans Tuppy-Lectures
Hans Tuppy hat die österreichische Wissenschafts- und Forschungslandschaft geprägt: als Wissenschaftler, als Rektor der Universität Wien, als Präsident des FWF, als Präsident der Österreichischen Akademie der Wissenschaften sowie als Wissenschaftsminister.
Zu seinen Ehren laden die Universität Wien und die ÖAW seit 2016 abwechselnd zur "Hans Tuppy-Lecture" ein. Dabei tragen hervorragende Wissenschaftler/innen vor, die einen bahnbrechenden Beitrag zu Biochemie oder Molekularbiologie geleistet haben.
Organisiert werden die Hans Tuppy Lectures von Dieter Schweizer, Professor emer. der Universität Wien.
7. Hans Tuppy-Lecture mit Susan Gasser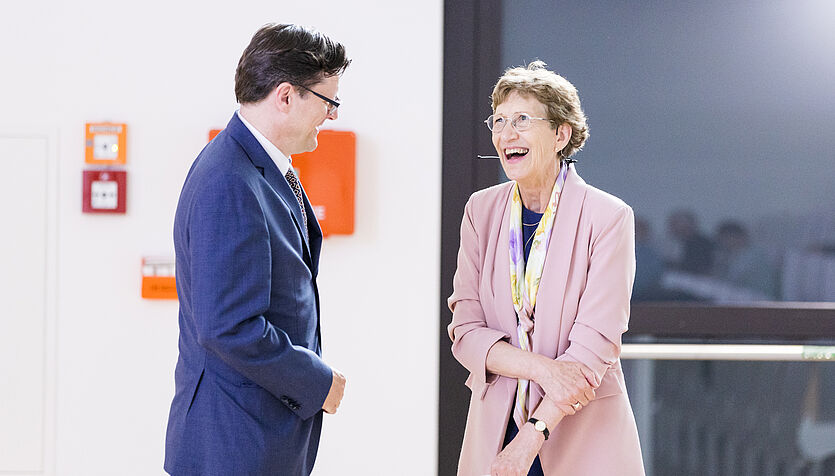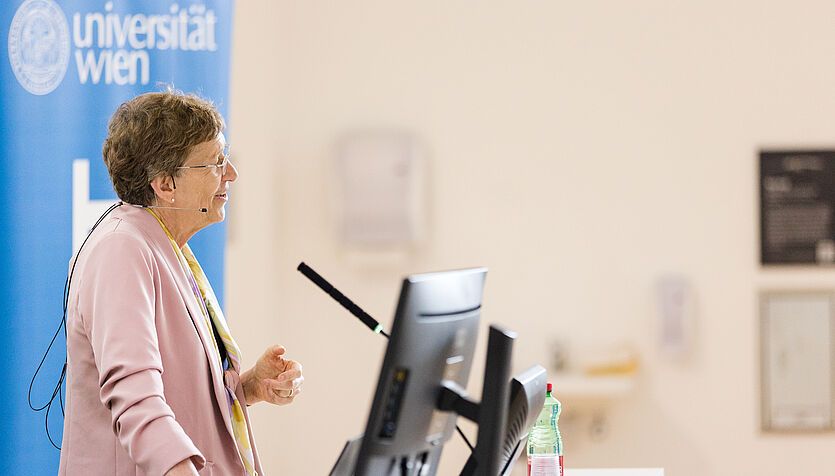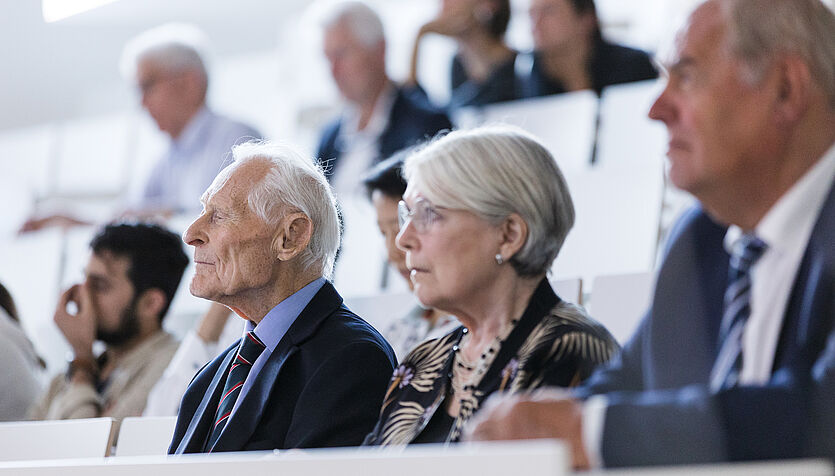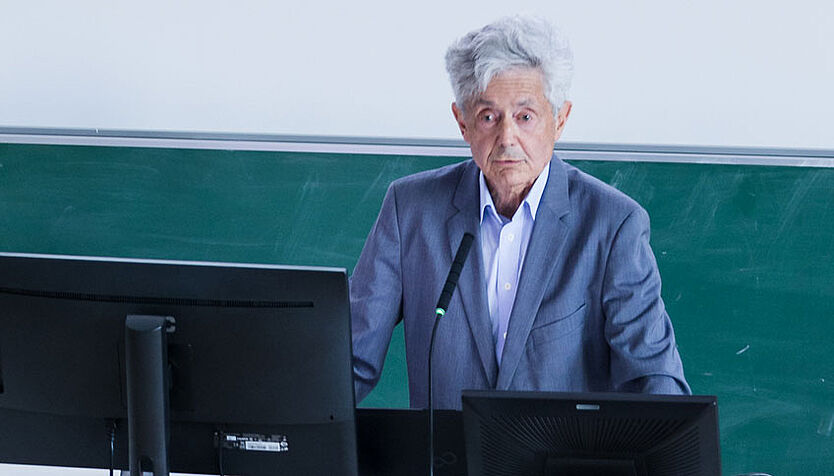 Voriges Bild
Nächstes Bild
7. Hans Tuppy-Lecture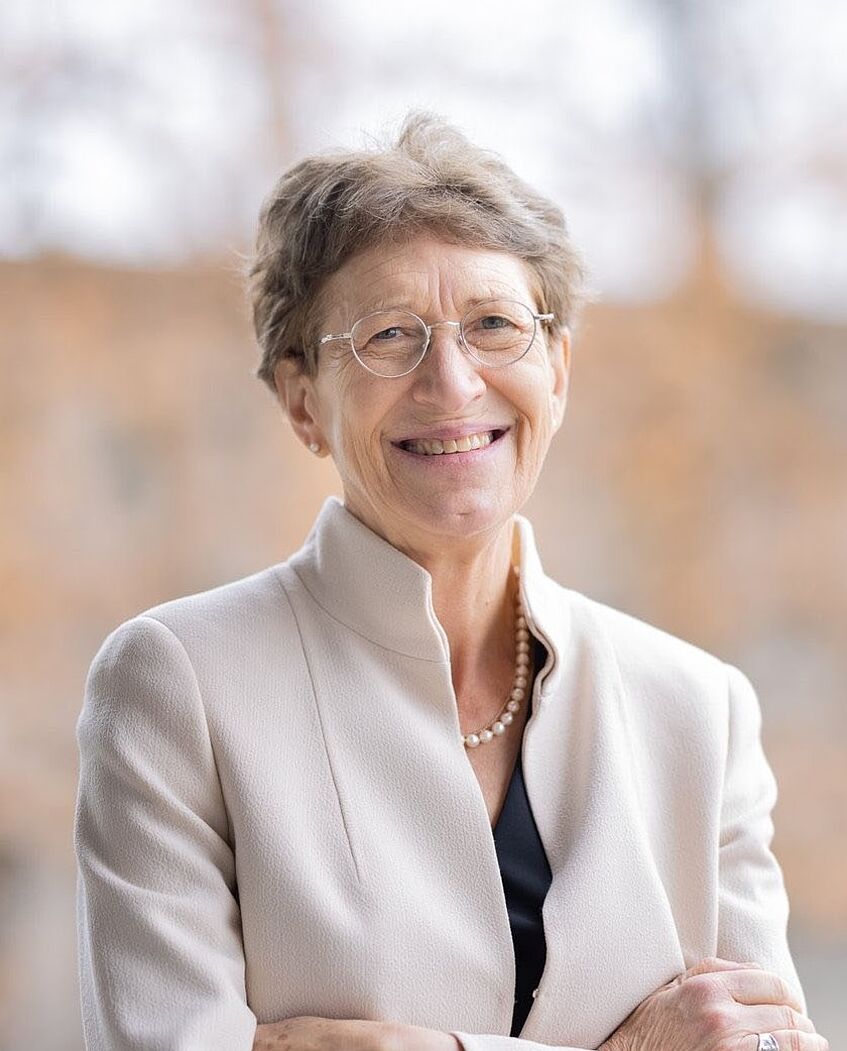 7. Hans Tuppy-Lecture
Remembering who we are: how chromatin controls cell identity
Susan Gasser, Professor invité at the University of Lausanne and Director of the ISREC Foundation
13. Juni 2022, 18:00
Hörsaal 1, University of Vienna Biology Building (UBB), Djerassiplatz 1, 1030 Wien
Abstract
In each multicellular organism, the species's genome is the same in every cell, yet cells have dramatically sizes, shapes and functions – indeed – each cell type expresses a different set of proteins at different levels. Moreover, cells remember through cell division, and throughout the life of an organism, which set of genes and proteins they should express. This cellular memory depends on epigenetic marks, chromatin compaction and other post-translational mechanisms of RNA degradation or translational control. The epigenetic memory of cell type can be perturbed by environmental stress, stochastic variation and age. I will review what is known about histone methylation and the phenomenon of cell fate determination and its loss in aging organisms. The impact of losing the most widespread epigenetic mark turns out not to be what one expected.
Altern ist keine Krankheit, sondern der unvermeidbare Gedächtnisverlust in den Zellen
Interview mit Susan Gasser (ÖAW, 2. Juni 2022)

Susan Gasser
Susan M. Gasser completed her BA at the University of Chicago and her PhD at the University of Basel in Biochemistry in 1982, with Gottfried Schatz. After a postdoc with Ulrich Laemmli at the University of Geneva, she established her own laboratory at the Swiss Institute for Experimental Cancer Research (ISREC) in 1986. In 2001, she was named professor of Molecular Biology at the University of Geneva, continuing her laboratory's use of high-resolution timelapse microscopy to study chromosome organization. From 2004 – 2019, Susan was the Director of the Friedrich Miescher Institute for Biomedical Research in Basel, where she also led a research group until the end of 2020. She was in parallel Professor of Molecular Biology at the University of Basel. Since January 2021, Susan Gasser is professor invité at the University of Lausanne and Director of the ISREC Foundation, where she is helping shape the new Agora institute of translational cancer research.
Susan Gasser was elected to the Académie de France, Leopoldina, EMBO, AAAS and the Swiss Academy of Medical Sciences, and received the INSERM International Prize in 2011, the FEBS | EMBO Women in Science Award in 2012, the Weizmann Institute Women in Science award in 2013, and honorary doctorates from the University of Lausanne and the Charles University in Prague. In Switzerland she was the recipient of the Friedrich Miescher Award, the National Latsis Prize, and the Otto Naegeli Award for the promotion of medical research. She has participated in numerous review boards and advisory committees in Switzerland and across Europe and in Japan, and currently serves on the ETH board and the Swiss Science Council. From 1993 – 2003 she was on the SNSF research council, and from 2000 to 2004 she was Vice Chair and then Chairperson of the EMBO Council. Susan led the Gender Committee of the Swiss National Science Foundation from 2014- 2019, and initiated the PRIMA program for the promotion of women in academia.
Interview mit Hans Tuppy, aufgenommen im Juli 2019 anlässlich seines 95. Geburtstags. (Gestaltung: Max Perutz Labs)
Rückblick 2016 - 2021
4. Hans Tuppy-Lecture | April 2018
"How CDKs Control the Cell Cycle": Sir Paul Nurse erklärt die Regulation des Zellzyklus und wie er die Rolle der CDKs (Cyclin Dependent Kinases) als Triebferdern experimentell fassbar machen konnte.
3. Hans Tuppy-Lecture | Juni 2017
"Gestalt und Form": Maria Leptin präsentierte neueste Erkenntnisse zum Zusammenspiel jener Prozesse, die für die Morphogenese wesentlich sind.
2. Hans Tuppy-Lecture | November 2016
"Epigenetics & Rett Syndrome": Der Pionier der Epigenetik, Sir Adrian Peter Bird, sprach über aktuelle Erkenntnisse zur Genetik und Epigenetik des Rett-Syndroms.
1. Hans Tuppy-Lecture | April 2016
"How to Build a Chromosome?": Der britische Zellbiologe Kim A. Nasmyth eröffnete die Hans Tuppy-Lectures mit einem Vortrag über seine bahnbrechenden Erkenntnisse zur Chromosomenbiologie.